David Bowie RIP
January 13, 2016
I learned David Bowie passed away just before 6pm, Monday January 11th. Two minutes after news had been announced on his Facebook and Twitter pages. I had been flipping through Twitter delaying the final preparation of notes for the ESSM staff meeting taking place that night. "I read the news today oh boy". It can't be true. Like everyone my thoughts were is this a terrible hoax? Must be tied to publicity for his new album Blackstar. I had listened to the album a couple of times after patiently waiting for its January release. Is there a bigger musical tease than the iTunes pre-order! Quick internet search. Ahh death hoax only a couple days previous. Good can't be true. He JUST released new album, this couldn't be true. Then the first article appears on a news site. Now more and more official channels are picking it up. Oh no!
David Bowie composed music for every age, every day of the week, every moment in life. Here is how I remember David Bowie and his music in my life.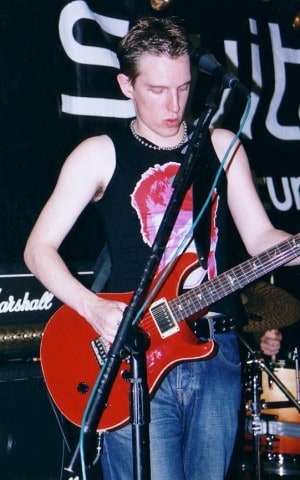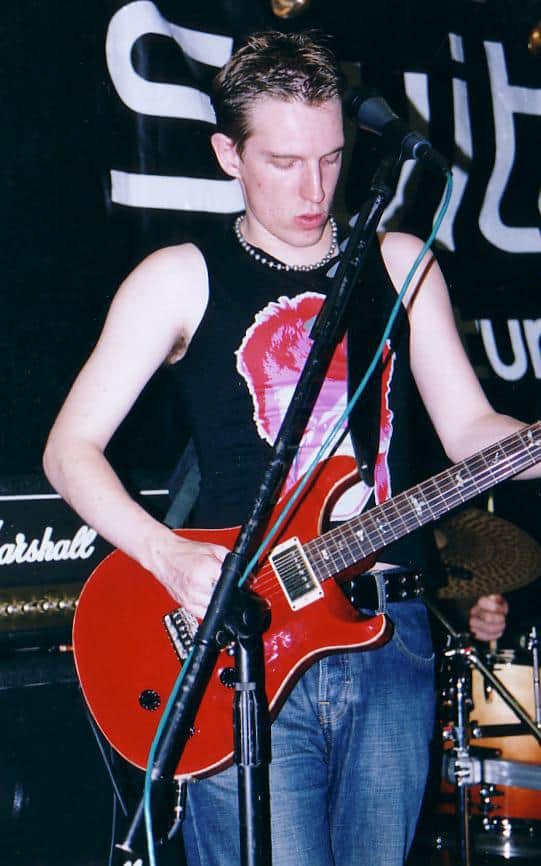 Ground Control to Major Tom – David Bowie RIP
There has never been a time in my 37 years I didn't know who David Bowie was. Dad had a dubbed cassette of the Bowie hits collection ChangesOneBowie. On the other side of the grey TDK tape was a live album from Three Dog Night. Three Dog Night got more plays in his car. When a side would end on the cassette it would automatically start playing the other side.
When I got my hands on the tape I would play the Bowie side. We had the Three Dog Night album on vinyl so I would play that rather than off the cassette. As a 5 year old I can clearly remember never really making it past the track one, Space Oddity. It completely intrigued me. It was a really long song to a five year old. Much longer than the Beatles songs. It had so much. Great lead and harmony vocals. The tone of the guitar. Completely hooked. I can't remember if I gave the songs that followed a listen and they didn't compare. I would rewind and listen to that song over and over. I would play it in my Fisher Price cassette deck, my most prized possession.
Around the same age we had the song Let's Dance on a cassette. My uncle had dubbed for Dad. On one side the Men At Work album Cargo. The other was labeled under this word "Various". I had no clue what the word meant. I just knew it had a collection of popular songs from around that time on it. I knew both Space Oddity and Lets Dance were by the same guy. Just so different.
I have memories of watching the music television show Countdown when it originally aired until the mid 80s. I had a black and white television in my bedroom. Bowie would often pop up on the show. He always stayed at the cutting edge of popular culture. Being a mate of Molly Meldrum meant always good Bowie coverage on Countdown. I remember the clips to Let's Dance and Modern Girl. I remember Bowie being a fixture in the US and UK top 5 that would be announced on the show each week. More on Countdown later. Live Aid has Jagger and Bowie are all over the charts with their cover of Dancing in the Streets. I hired out the Labyrinth from the VHS store because it had Bowie in it. No music, so I kinda didn't like it. The Serious Moonlight concert video did though!
Changes – David Bowie RIP
Grade three of primary school I discovered the song Changes on that cassette. I didn't take up an invite to spend the afternoon at a friends house swimming after school. I just wanted to go home and listen to that song over and over.
As a teenager during one stinking hot summer I was sleeping on the floor of our lounge room while my bedroom was repainted. I had a nasty summer cold. I would listen to music on my walkman (the iPod of its time kids!) to fall asleep. I grabbed dad's old Bowie cassette for the first time in a long time. Probably since that binge listen of Changes in grade three. This was 6 or 7 years on. By this time I was a 14 year old confident guitarist. I understood how the guitarist would get the sounds and chords to figure out how to play songs. I listened to Bowie for the first time with new ears. Every song was a revelation. Those guitar parts. The choruses. The grooves. Total variety. I listened to that 45 minutes of music (it cut off at the start of Golden Years) at least three times before falling asleep. What had taken me so long to grab that cassette from the cupboard!
Jean Genie was the first Bowie song I could play on guitar. I knew how to play the riff being a blues fan. I didn't even need to sit and figure it out. I could "see" what to play just from first listen. I taught myself all the songs on the cassette. Space Oddity was one that got past me though. It didn't do what songs would normally would. There are many great rhythm and lead guitar parts in the music of David Bowie. As well as incredible parts for every other instrument. The drum groove of Modern Love. The piano of Life on Mars. The saxophone on Young Americans. The guitars on Fame. The ride cymbal hits in Look Back in Anger. The vocal delivery in Heroes. The 12 string acoustic opening to Starman. The industrial sounds in I'm Afraid of Americans.
This Bowie discovery period was just prior to internet days. My research about him would come from the guitar magazines I got every month. Bowie's guitarist through the 90s Reeves Gabrels had a regular column in Guitar For the Practicing Musician. Reeves would share his twisted guitar insights and Bowie stories. One issue had a feature on the greatest guitar moments in the Bowie catalogue. That IS my hero at the time Stevie Ray Vaughan playing the guitar solos on Let's Dance. Finally a tab for the Space Oddity solo! I think I played the solo non stop the rest of the day and night.
The music television program Rage has long played repeats of Countdown during the summer months. I would set the VCR to record all the summer shows. I'd also sit up until sunrise after gigs watching the tapes back. Bowie figures so prominently every summer in this series of shows. His creativity was made for a show such as Countdown. He was not only innovative musically but visually. Untouchable.
During school holiday breaks I would plan a day to visit the city and hit the second hand record stores for vinyl, cassettes and cds. I could pick up albums on any format for under five bucks. Over the years I collected all the albums in some form. I borrowed the Let's Dance cassette from the local library at Knox City. I bought the new releases on CD the week they came out. Every one of them had at least one great tune. Each album had a musical identity. I scored The Rise and Fall of Ziggy Stardust on cassette for $3 at my fave shop just off AMP Square in Melbourne. Bowie and guitarist Mick Ronson at the height of their collaboration. I scored bootlegs of live shows and BBC Radio appearances. There was a deep and varied catalogue to investigate and study.
Live – David Bowie RIP
I started doing cover band gigs at pubs and parties at age 15. There was always a Bowie song in the repertoire. Especially at acoustic gigs where it was easier to pick what you would play. At one time I had a regular gig at a back packers hostel every Tuesday night for a year. I played Ziggy Stardust one night. It became a Tuesday night anthem. Such a memorable moment each week that young travellers about the same age as me that had come to Melbourne from all over the world would unite and sing "Now Ziggy played guitaaaahhhhh-ahhhhh". Being sung by kids that were probably born ten years after the song was recorded and released. It was the soundtrack of their childhood, the music in their parents collection. Just like me. Bowie was truly universal.
I saw Bowie live in 2004. Stunning. Having Earl Slick playing guitar in the band was already enough to have made my year complete and the show was in February! Starting in pitch black with just the opening guitar riff of Rebel Rebel and his voice. It didn't sound real. I thought it might be a backing tape being used as stage entrance music. It was too good. The chorus kicks in and the lights hit. Pure white light across the whole stage. Damn thats live. I think I lifted from my seat and squealed uncontrollably for just a fraction of a second. I caught myself but immediately got why fans would scream at the Beatles or pop idols. It was too good to be true. Walking out after the show I had a feeling I had never experienced. I felt like I was walking on air. Complete adrenaline.
Soon after this live show Bowie had health issues (heart problems) and disappeared from public life. It was rumoured he was in bad health, had gotten fat or had retired after the health scare. One late night spinning through YouTube and internet 2013 in a right place at right time moment I came across the newly released David Bowie song from a new album to be released on his 67th birthday. "Where Are We Now?" was a stunning new piece of the Bowie jigsaw. I made a rare Facebook post in excitement. He doesn't appear clearly in the video so it may have been true. Was he coming towards the end. The next video released though Bowie appears by himself in a simple performance looking amazing. Fears delayed he is alive, well and hopefully ready to produce more music. Fast forward to 2015 and the excitement of a new album Blackstar. Then the shock of his departure from the blue planet Earth just as he delivers us his latest artistic statement.
The stories that musicians and artists are sharing in the wake of his passing are completely heartwarming. My favourite musicians such as guitarists Vernon Reid of Living Colour, Jane Wielden of The Go Go's sharing the same shock over Bowie's passing but leaving wonderful memories and tributes through their Twitter feeds. Vernon just posted song title after song title. Jane the importance of Bowie in getting her through drug addicted early years. Just over 24 hours later it has become reality. An outpouring of emotion all over the world. Even greater is that every message reflecting a positive influence of the man. Those who knew him or had encountered him in the music business expressing what a true, generous, authentic gentleman Bowie was. It is assuring to know that your musical heroes are just as great as a person as they are at their craft.
David Bowie has left us. And he left us an amazing gift of 50 years of music.
Now go listen.