ESSM Mid Year Report
July 26, 2021
Hello ESSMers!! What a time it has been through 2020 and the first half of 2021. We hope that your music and lessons have helped you through the difficult times. Our ESSM mid year report will hopefully answer a few questions that have been asked in the last couple of weeks.
Reopening Wednesday 28th July
The school will return to face to face lessons from tomorrow, Wednesday 28th of July. Face masks will be required. Check in codes are placed through out the school for convenience. Please also check that your teach has your preferred contact details to maintain our records.
Lockdown Losses – ESSM Mid Year Report
2020 saw every school term effected by lockdowns and this has continued through 2021 so far. My thanks to our amazing teachers who have continued to meet all challenges and find ways to deliver lessons over the last 6 school terms. An incredible effort. The impact financially of 2020 left ESSM $30,000 in debt with an average loss of $25,000 per school term from term 2 to 4. Enrolments at the school dropped from 450 students at the end of term 1 2020 (first lockdown) to 190 at the end of the 2020 teaching year because of the extended periods of online lessons. This resulted in the need to close our third premises at Boronia rd, Boronia and merge students into the Floriston rd premises.
Even with this large debt to take into 2021 I was confident of keeping the school running and looking forward to bouncing back. My confidence was justified as we took enrolments back to 400 people per week taking lessons with us by the end of term 1. This student level has maintained through 2021 and I thank all of our students for fighting on with us. Prior to this recent round of restrictions we were on track to pay our debts 3 months earlier than expected. Unfortunately the latest lockdowns will set us back.
We face further significant challenges for the remaining months of 2021 but I ask the community to get behind us as a school and support the Eastern Suburbs School of Music. If you are enjoying lessons let us know. Leave Facebook or google reviews for the school (5 star please!!!). When there are areas we can make improvements do not be afraid to come forward. Without all kinds of feedback we can not continue to make our school the best in the business.
Term 3 and 4 Lessons – ESSM Mid Year Report
Both term 3 and 4 will remain 10 weeks in length. We will be removing the term 3 term break and lessons to be finalised for term 3 and 4 can be completed up to the end of January 2022. This allows teachers and students to get back on track without the pressure of completing outstanding lessons with a small time period.
A reminder that all other terms and conditions still apply on lessons which can be found at https://www.essm.net.au/terms-and-conditions.
We will still collect term fees as usual for term 3 and 4 of 10 weeks. With 19 lesson weeks before the end of the year (9 weeks term 3 for those unable to do online lessons and 10 weeks term 4) and the 26 weeks available until January 2022 I feel this allow us to complete lessons by providing flexibility for students and teachers to make a success of 2021.
School Maintenance – ESSM Mid Year Report
Through the lockdown period we undertook an enormous clean up and clean out of the Boronia and Carrum Downs schools. A big thank you to my partner Jessie-May and the kids Harrison, Eliza and Miles for helping out. We have the upstairs at Carrum Downs left to finish off to complete the task.
All helpers were appropriately compensated for their efforts.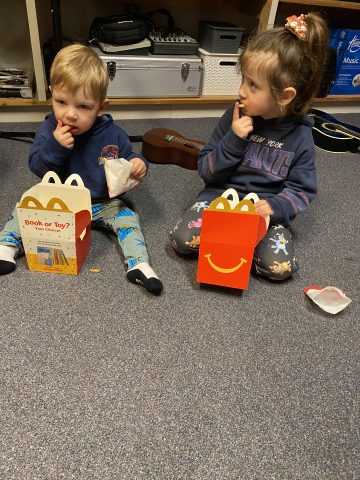 Our aim is to further improve the rooms with furniture and equipment upgrades before the end of the year. Priority will be the lighting in both schools, the upstairs air conditioning at Carrum Downs and upgrades to the drum kits.
Farewell to Nick and Jessie – ESSM Mid Year Report
We bid farewell to teachers and longtime members of the ESSM family Nick Hughes and Jessie Vickery at the end of term 2. Both have taken up incredible professional opportunities.
This is the first term with no Vickery family member involved with the school in my 18 years being a teacher and owner of ESSM. Jessie has been involved as a student of the school for 7 years prior to taking students for the last 5 years. He will be joining his dad, ESSM hall of fame member Rob in running their family business Viclab.
Nick has been involved with the Eastern Suburbs School of Music for 12 years also being a student for 6 before 6 years of teaching. Nick has taken a classroom teaching position at Emmaus College. He will be with us until the end of 2021 taking students on Friday nights.
Stepping into their place are fantastic new teachers Aaron Lee (singing/piano/guitar) and Connor Millikin (drums/guitar).
Anna Gints to appear on The Voice: Russia
Amazing news tonight that piano/singing teacher Anna Gints will be on this year's The Voice: Russia. Anna returned to Russia at the end of last year to be with family. She remains an ESSM teacher taking her students online. Follow the ESSM facebook page for Anna's progress. Hear her in this previous clip.
Rock Band Workshops
We have had several people enquire when we will restart the rock band program at the school. While we bounce in and out of restrictions it is impossible to run the program. We are very eager as are students to reopen the rock bands and get back to doing concerts and performances. As soon as we can do this to the ESSM standard we will recommence.
Future Plans
We are in a lucky position of having a strong community. An excellent collection of teachers, superstar students and a loyal support system around us. The main purpose of our school is to provide everyone an escape for a half hour of fun and music. Nothing will change this. We will continue to work with our landlords of both schools to ensure we keep going. We will continue to deliver high quality music lessons in person when we can and online when we need. A return to concert nights, community performances, exam enrolments and rock band programs will come.
Enjoy the remainder of 2021, keep picking up those instruments and playing!