Discovering Devo
January 28, 2019
Devo started as an art project. They grew to be the most successful band of the early 80s. Band leaders Mark Mothersbaugh and Jerry Casale were joined by their brothers named Bob (earning band nick names Bob 1 and Bob 2). Adding incredibly talented drummer Alan Myers turned them into Early admirers were David Bowie, Neil Young and John Lennon. Famous for their energy dome hats, their look would change with each album. In this career overview we look at their studio albums. Find out which songs you should learn. 
If you would like to learn to play like DEVO book your lessons with the Eastern Suburbs School of Music. Contact us through the forms on this page or call Rhys on 0421 705 150.
Q: Are We Not Men? A: We Are Devo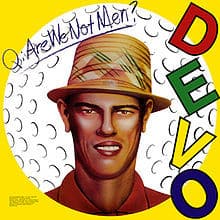 There had never been an album quite like the debut Devo release. Blending rock instruments with homemade and commercial keyboard instruments. Odd time signatures from prog rock in a pop song form. Devo had made many self financed recordings before this first album. Producer Brian Eno, famous for being a member of the band Roxy Music and production with David Bowie had little to do with the final product, noting the songs were already fully formed and produced by the band.
Guitarist learn Gut Feeling.
Keyboardists learn Jocko Homo.
Bassists learn Mongoloid.
Drummers learn Satisfaction.
Check out the amazing Devo take on the Rolling Stones hit Satisfaction:
Duty For Future Now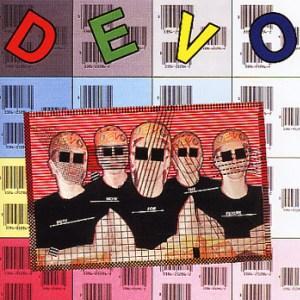 An underrated gem. The guitars and keyboards equally drive the songs. In contrast to later albums keyboards would start to dominate. As noted by Jerry Casale on the Let There Be Talk podcast, the recordings of the songs fall a little flat. Because of this it tames what is another excellent collection of songs.
Guitarist learn Wiggly World.
Keyboardists learn S.I.B. (Swelling Itchy Brain).
Bassists learn Secret Agent Man.
Drummers learn Clockout.
This clip shows the band in their Duty for Future Now costumes performing live in 1979.
Freedom of Choice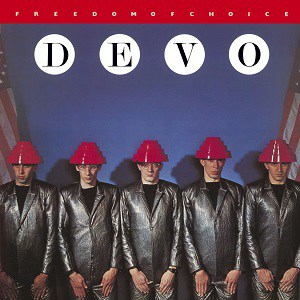 Devo have a "hit" album. The single Whip It topped charts all over the world. Their red energy domes are the most recognisable image of all costumes.  Synthesizers begin to dominate their sound. Drum parts are more straight forward than previously. As a result the overall sound is slicker. They still manage to include time signature changes. Even Whip It has a 6/4 section.
Guitarist learn Girl U Want.
Keyboardists learn Snowball.
Bassists learn Freedom of Choice.
Drummers learn Whip It.
New Traditionalists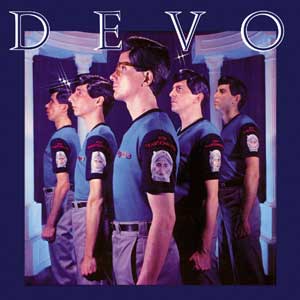 After the bouncy joy of Freedom of Choice, the next album saw Devo get darker. Keyboards further dominate the sound. Drum machines are programmed more into the mix. The lyrics deal with the unexpected result of being accepted by the people they were poking fun at as a result of having a hit. A tough choice to make but this may be my favourite Devo album.
There are great parts to learn for all instruments. 
Guitarist learn Beautiful World.
Keyboardists learn Jerkin Back and Forth.
Bassists learn Through Being Cool.
Drummers learn Love Without Anger.
See Devo performing live from this era in their New Traditionalist costumes in this clip. It also highlights what an exceptional live band Devo are.
Oh No! It's Devo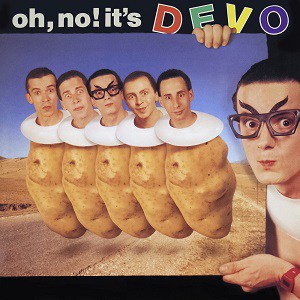 Devo turn in an album of fast fun pop tunes. They were influenced by a review citing their music as sounding like evil clown music. The bass, guitars and live drums are vanishing. Due to this the band began to lose fans. It also lost the drive of drummer Alan Myers.
An album I can put on before or after a gig and never tire of it. 
Guitarist learn Patterns.
Keyboardists learn That's Good.
Drummers learn Big Mess.
Shout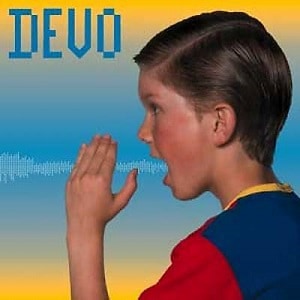 Devo continued to explore the latest technology in using the Fairlight CMI sampler. In contrast to the previous use of new technology, the use of drum machines and programming leaves songs lacking energy. Drummer Myers left following the release of the album. Guitars are gone. The album tanked, no tour was held and songs from it are rarely performed live. The band would not make a new album for four years.    
Guitarist learn Here I Go.
Keyboardists learn Shout.
The album was rejected by their record company. As a result, the band were asked to record a cover version. They chose Jimi Hendix's "Are U Experienced". Here is the song, the only video clip made for the album.
Total Devo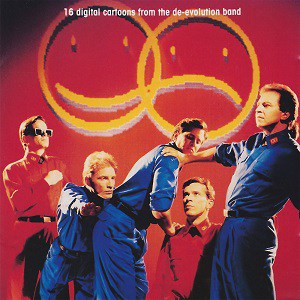 Band members started to follow other creative pursuits following the failure of Shout. Mark Mothersbaugh began composing for television and movie soundtracks. This is the first album with drummer David Kendricks. Due to the drum programming his presence is barely felt. The guitars return but the reliance on synth and drum programming maintains. The songs lack the humour and hooks of early Devo. 
Guitarist learn Baby Doll.
Keyboardists learn Blow Up.
Drummers learn Happy Guy.
Devo returned to live performance following the release of this album. Here is a performance of Happy Guy from the tour.
Smooth Noodle Maps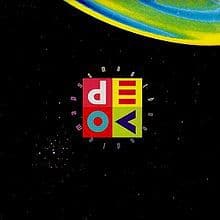 The hooks returned on this album. There is still a heavy reliance on drum machines and keyboard programming. Unfortunately the album lacks the innovation of early Devo. As a result many tracks are forgettable. More songs were performed live on the tour from this album than Total Devo. Also, they began shows with an acoustic set. In turn this meant the reinterpretation of some early classics. An acoustic album would be excellent from them. 
Guitarist learn Post-Post Modern Man.
Keyboardists learn Pink Jazz Trancers.
Drummers learn Dawghaus.
It was nice to hear Mark and Jerry harmonise with each other again on the lead single of the album, Post-Post Modern Man.
Something for Everybody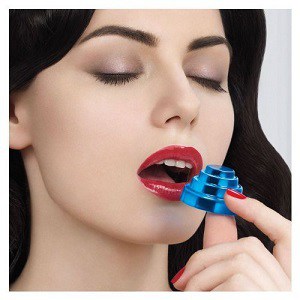 The deconstruction of culture was still foremost in the creation of the first Devo album in 20 years. The group produced videos in a reality show style focus groups looking to craft the ideal Devo music for the new age. Watch them by following this link. This is a return to sounds of the Freedom of Choice era. They have incorporated modern synth sounds into the 80s new wave tones. "Human Rocket" could have been on "The New Traditionalists". "Sumthin'" tries to capture the "Freedom of Choice" era. An excellent addition to the catalogue that can sit alongside the first five albums.
Guitarist learn Sumthin'.
Keyboardists learn Don't Shoot I'm a Man.
Drummers learn Later Is Now.
Showing the still have excellent musicianship and live performance craft , watch this concert from the 2010 Winter Olympics. Devo is decked out in their Something for Everybody costuming of face masks and grey suits.
In the current political and musical climate, the world could use a new Devo album. They continue to do select live shows each year. The art project still is ongoing. Listen today.