ESSM Students Live @ Lynbrook
September 10, 2015
Students of the Eastern Suburbs School of Music performed at DJ's Night Market in Lynbrook last Friday. This was the first time many of the students had performed in an acoustic setting. Performances on the night ranged from duo to full band. Our school was responsible for all live entertainment on the night. Here is a recap of the great performances from the night.
Sara Patrick – Live @ Lynbrook
Sara Patrick kicked the evening off with her first time performing as a solo artist. Sara has previously performed as the drummer in our Rock Band Workshop group 5 Sundays. She has been taking vocal lessons with ESSM teacher David Hartney over the last year. Sara was accompanied by ESSM teacher Jason Fados on guitar and David on guitar, keys and backing vocals.
See Sara performing the Crowded House song "Don't Dream It's Over" as well as other performances from the night in our Live @ Lynbrook series below.

5 Sundays – Live @ Lynbrook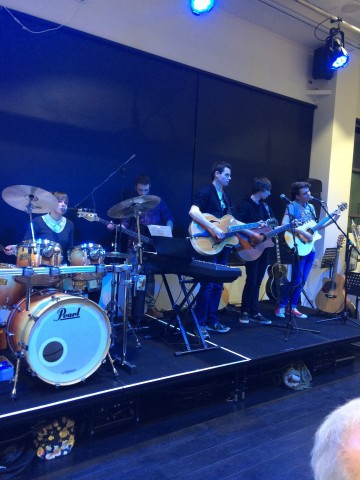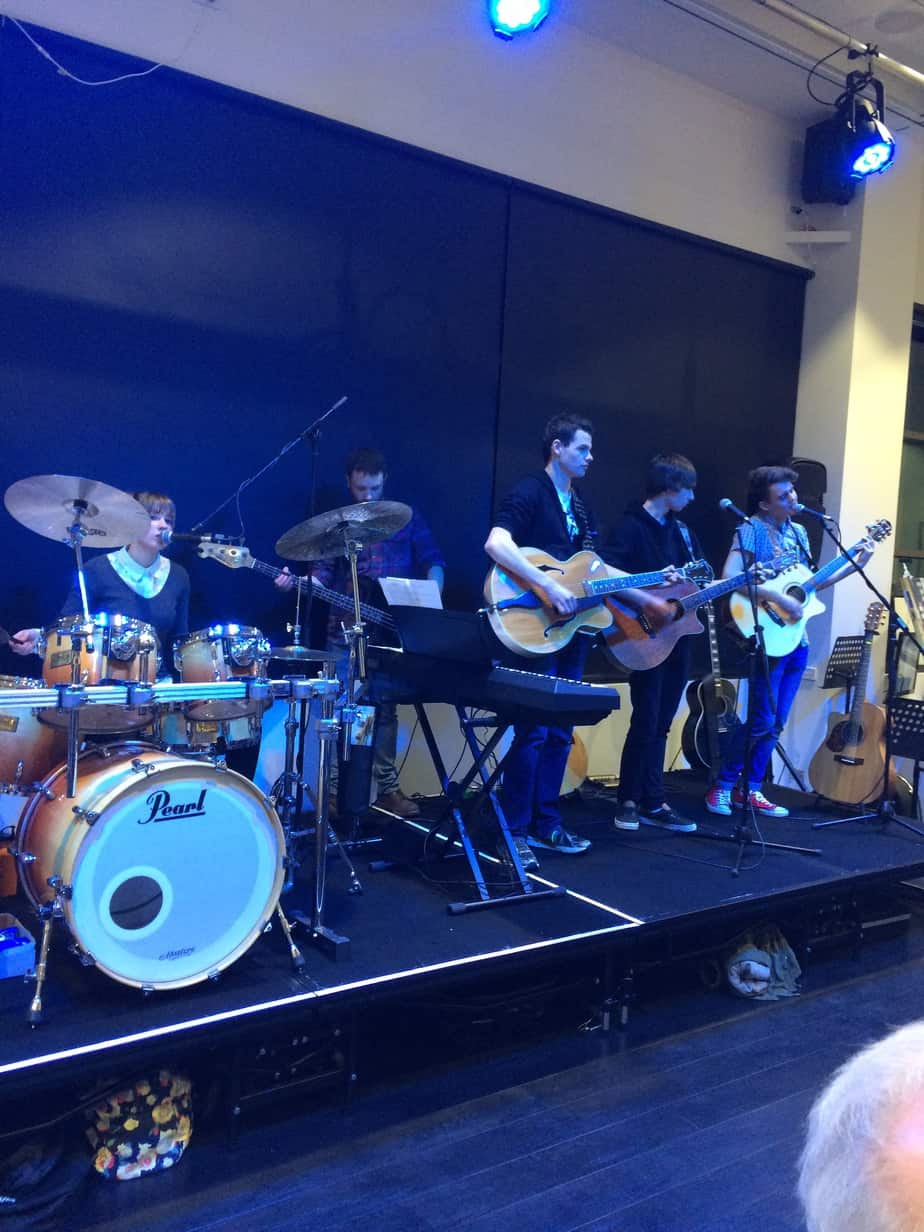 Next performance was a set by 5 Sundays. The band features Matt Tapps, James Hood and Cailen Baynes on guitar,  and Sara Partick on Drums. They were assisted by teacher Jason Fados on bass covering the absent Courtney Williams. The experience the band now has as performers was on show. This band has now played publically many times over the last two years. Without a hint of nerves they adapted themselves effortlessly to the demands of a low volume performance. Matt and Sara also swapped instrument for a country influenced take on The Black Keys song "Lonely Boy".
Crepitus – Live @ Lynbrook
Students Geoff Fullgrabe and Alan Vucenik performed a set with ESSM owner Rhys Lett. These two are members of Rock Workshop power trio Crepitus. Once again making their debut acoustic performance the duo adapted confidently to the surrounds. Acoustic arrangements of songs such as "Plush" by Stone Temple Pilots and "Good Times Bad Times" by Led Zeppelin were well appreciated by the Lynbrook audience (and stall holders!). It was a great pleasure getting to perform alongside these two highly skilled students.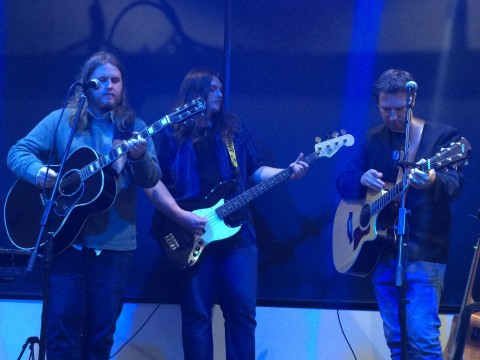 James Hood @ Lynbrook
James was invited to do an impromptu solo set with ESSM owner Rhys Lett. Consisting of Oasis and Pink Floyd songs mixed in with Stevie Ray Vaughan blues songs, James led the set with great confidence. Watch the performance of James and Rhys covering Wish You Were Here by Pink Floyd in the above YouTube playlist.
All Star Band @ Lynbrook
ESSM owner Rhys Lett lead a band consisting of Carrum Downs drum teacher Troy Eckhardt, Boronia guitar teacher Geoff Fullgrabe and bass student Alan Vucenik to finish the night. Their set of classic rock songs included covers of "Free Fallin" by Tom Petty, "Rocking in the Free World" by Neil Young and "Fortunate Son" by CCR. It was fantastic to be sharing the stage once again with Troy after many years.
The impressive performances and professional approach taken by ESSM students had us invited back instantly to perform at the market on a monthly basis. Thank you to Sharryn from DJ's Market and the supportive stall holders. The feedback from the customers and staff of the market was of high praise of the students ability. We look forward to returning to perform at the end of September.